About Us
ANITA D. McCLELLAN is an independent developmental editor, writer's coach, book reviewer, and guest speaker at writers' conferences, higher education writing centers, and at individual writing groups, where she works one on one in private settings. Formerly at Macmillan and Houghton Mifflin Harcourt, she has attracted such authors as Dian Fossey, Gay Courter, Dr. Andrew Weil, Elizabeth Noble, Suzanne Arms, Susan Wittig Albert, Malcolm Margolin. She has worked as a scriptwriter in Shanghai. Her excellent networking has led her across the U.S., Europe, Africa, and the Far East. She has been resident editor at Cape Cod Writers Center Conference, North Coast Redwoods, Bennington, Cumberland Valley, and International Women's Writing Guild conferences, and served as the U.S. PR director for the International Feminist Book Fairs.
"...the industry wants to pump out more books in less time with fewer, less-experienced editors. And so the burden of editing sometimes falls upon the agents, who need to shape up manuscripts before they can be successfully submitted to publishers....Who do the agents call? There's a good chance that their Rolodexes contain many of the same names that a few years ago were on the payrolls of the big house....the next time you're in the market for a freelance editor, this group would probably be a good place to start."
-- Authors Guild Bulletin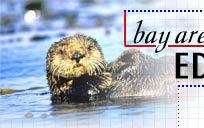 IWWG Annual Conference 2019
International Women's Writers Guild Fri.-Fri., July 12-19 Muhlenberg College Allentown, PA: go for 1 session, 1 day, all 7 days
Bard College
Boston University School of Public Health
Brandeis University Women's Studies Research Center
Cape Cod Writers Conference
Chicago Magazine Writers and Editors One on One
Grub Street's Muse and the Marketplace
Harvard University
International Women's Writing Guild/IWWG Big Apple Conference
Meridian Writers Network
Muse Online Writers Conference
National Writers Union live Q & A
NH Writers Project Writers' Day
North Coast Redwoods Writers Conference
Radcliffe Publishing Course
Rhode Island Romance Writers Mini-Conference
Society of Children's Book Writers and Illustrators/SCBWI-New England
Wellesley College Centers for Women
• "The Agony and the Ecstasy of Revision"

• "The Big 5 Publishers and Authors in Publishing's Gig Economy--Self and Hybrid Publishing"

• "Hooking Your Readers on Page One in Fiction/Nonfiction"

• "On Novel Writing"

• "Self-editing Strategies for Writing in Any Academic Discipline with Power and Clarity"

• "Write a Synopsis of Your Novel"-- and leave with a pitch line, a query letter, and a synopsis of any length required for submission
"You were a much needed and great addition to the [editors and agents] panel on stage. Unfortunately, there was only one of you. We needed more of you." --Shirley Hewitt, nonfiction author
"On one trip to Rwanda to film Dr. Dian Fossey and gorillas, I met Anita McClellan, who had edited Dian's book, GORILLAS IN THE MIST. It was Anita who convinced me that other people share my interest in animal words. That's when the concept of ZOOLEXICON took form.... My gratitude to Anita McClellan for her great help in getting ZOOLEXICON published." -- Dr. Warren Garst, Chief Wildlife Photographer for the TV series "Mutual of Omaha's Wild Kingdom": http://lib.colostate.edu/wildlife/
"I'm indebted to ...Anita McClellan ... for... incisive editorial contributions."
-- Gay Courter, best-selling novelist
"Thank you again for your help nursing me through 'Wolf That I Am'."
--Fred McTaggart, cultural anthropologist
PROFESSIONAL AFFILIATIONS
The Authors Guild
Bay Area Editors Forum (BAEF)
Better Business Bureau Accredited
Cape Cod Writers Center, Advisory Board
Editorial Freelancers Association, ex-Officer, Board of Governors
Grub Street
Independent Book Publishers Association
International Women's Writing Guild (IWWG)
National Book Critics Circle (NBCC)
Red Fox Poets
RedRoom.com
SheWrites.com
Sisters in Crime (SinC)
Society of Children's Book Writers and Illustrators (SCBWI)
Women's National Book Association (WNBA)
Copyright © 2005-2022 Anita D. McClellan Associates, 464 Common St., Suite 142, Belmont, MA 02478 USA; (617) 575-9203--try email first. All rights reserved. Literary consultancy only.